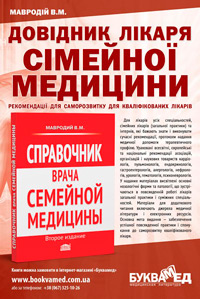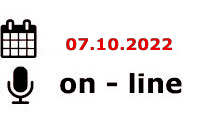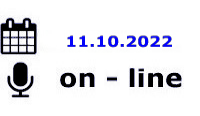 ---
СІМЕЙНІ ЛІКАРІ ТА ТЕРАПЕВТИ
---
НЕВРОЛОГИ, НЕЙРОХІРУРГИ, ЛІКАРІ ЗАГАЛЬНОЇ ПРАКТИКИ, СІМЕЙНІ ЛІКАРІ
---
КАРДІОЛОГИ, СІМЕЙНІ ЛІКАРІ, РЕВМАТОЛОГИ, НЕВРОЛОГИ, ЕНДОКРИНОЛОГИ
---
СТОМАТОЛОГИ
---
ІНФЕКЦІОНІСТИ, СІМЕЙНІ ЛІКАРІ, ПЕДІАТРИ, ГАСТРОЕНТЕРОЛОГИ, ГЕПАТОЛОГИ
---
ТРАВМАТОЛОГИ
---
ОНКОЛОГИ, (ОНКО-ГЕМАТОЛОГИ, ХІМІОТЕРАПЕВТИ, МАМОЛОГИ, ОНКО-ХІРУРГИ)
---
ЕНДОКРИНОЛОГИ, СІМЕЙНІ ЛІКАРІ, ПЕДІАТРИ, КАРДІОЛОГИ ТА ІНШІ СПЕЦІАЛІСТИ
---
ПЕДІАТРИ ТА СІМЕЙНІ ЛІКАРІ
---
АНЕСТЕЗІОЛОГИ, ХІРУРГИ
International neurological journal Том 18, №3, 2022
COVID-19 and Parkinson's disease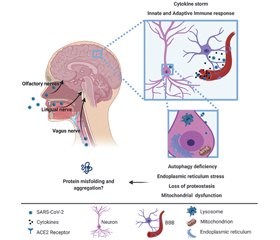 Authors:

Карабань І.М., Гасюк Т.В., Карасевич Н.В. ДУ «Інститут геронтології імені Д.Ф. Чеботарьова НАМН України», м. Київ, Україна



Categories:

Neurology



Sections:

Specialist manual
Summary
Значущий вплив пандемії тяжкого гострого респіраторного синдрому 2, спричиненого коронавірусом COVID-19, що став викликом для лікарів усього світу, не зміг оминути хронічне обтяжуюче захворювання для людської популяції — хворобу Паркінсона (ХП). Оскільки якість життя пацієнтів з ХП неухильно знижується, вивчення цього питання набуває особливо важливого значення в період захворювання на COVID-19 у пацієнтів з ХП. На сьогодні ці виклики становлять суть сучасних наукових досліджень. Гостра потреба у висвітленні причин посилення симптоматики паркінсонізму у пацієнтів із SARS-CoV-2 та можливі шляхи вдосконалення лікування є актуальними для клінічної неврології.

The significant impact of the severe acute respiratory syndrome 2 pandemic caused by the coronavirus COVID-19, which has become a challenge for physicians around the world, has not been able to avoid a chronic aggravating disease for the human po­pulation — Parkinson's disease (PD). As the quality of life of patients with PD is steadily declining, the study of this issue is particularly important during the period of COVID-19 in patients with CP. At present, these challenges are the essence of modern scientific research. The urgent need to clarify the causes of worsening symptoms of parkinsonism in patients with SARS-CoV-2 and possible ways to improve treatment is relevant for clinical neurology.

Keywords
COVID-19; хвороба Паркінсона; огляд
COVID-19; Parkinson's disease; review
For the full article you need to subscribe to the magazine.
Bibliography
Drelich-Zbroja A., Cheda M., Kuczyńska M., et al. Parkinson's Disease in Light of the COVID-19 Pandemic. Brain Sci. 2022 Feb. 12(2). 143. Published online 2022 Jan 21. doi: 10.3390/brainsci12020143.
Jaiswal V., Alquraish D., Sarfraz Z. The Influence of Coronavirus Disease-2019 (COVID-19) On Parkinson's Disease: An Updated Systematic Review. J. Prim. Care Community Health. 2021 Jan-Dec. DOI: 10.1177/21501327211039709.
Sainz-Amo R., Baena‑Alvarez B., Parees I. COVID‑19 in Parkinson's disease: what holds the key? Journal of Neurology. 2021. 268. 2666-2670 https://doi.org/10.1007/s00415-020-10272-0.
Sulzer D., Antonini A., Leta V. et al. COVID-19 and possible links with Parkinson's disease and parkinsonism: from bench to bedside. NPJ Parkinsons Dis. 2020 Aug 20. 6. 18. doi: 10.1038/s41531-020-00123-0.
Antonini A., Leta V., Teo J., Chaudhuri K.R. Outcome of Parkinson's disease patients affected by COVID-19. Mov. Disord. 2020. 35(6). 905-908 doi: 10.1002/mds.28104.
Helmic R.C., Bloem B.R. The Impact of the COVID-19 Pandemic on Parkinson's Disease: Hidden Sorrows and Emerging Opportunities. Journal of Parkinson's Disease. 2020 10(2). 351-354. DOI: 10.3233/JPD-202038.
Prete E.D., Francesconi A., Palermo G. Prevalence and impact of COVID‑19 in Parkinson's disease: evidence from a multi‑center survey in Tuscany region. Journal of Neurology. 2020 sept 03. https://doi.org/10.1007/s00415-020-10002-6.
Wang D., Hu B., Hu C., et al Clinical characteristics of 138 hospitalized patients with 2019 novel coronavirus-infected pneumonia in Wuhan, China. JAMA J. Am. Med. Assoc. 2020. 323. 1061-1069. https://doi.org/10.1001/jama.2020.1585.
Ferini‑Strambi L., Salsone M. COVID‑19 and neurological disorders: are neurodegenerative or neuroimmunological diseases more vulnerable? Journal of Neurology. 2020 jul 21. https://doi.org/10.1007/s00415-020-10070-8.
Cilia R., Bonvegna S., Straccia G., Andreasi N.G., Elia A.E., Romito L.M. et al. Effects of COVID-19 on Parkinson's disease clinical features: a community-based case-control study. Mov. Disord. 2020. https ://doi.org/10.1002/mds.28170.
Sinha S., Mittal S., Roy R. Parkinson's Disease and the COVID-19 Pandemic: A Review Article on the Association between SARS-CoV-2 and α-Synucleinopathy. J. Mov. Disord. 2021 Sep. 14(3). 184-192. Published online 2021 Jul 29. doi: 10.14802/jmd.21046.
van Wamelen D.J., Leta V., Johnson J., et al. Drooling in Parkinson's Disease: Prevalence and Progression from the Non-motor International Longitudinal Study. Dysphagia. 2020. 10.1007/s00455-020-10102-5.
Prasad S., Holla V.V., Neeraja K., et al. Parkinson's disease and COVID-19: Perceptions and implications in patients and caregivers. Mov. Disord. 2020. 10.1002/mds.28088.
Rodriguez-Perez A.I., Garrido-Gil P., Pedrosa M.A., et al. Angiotensin type 2 receptors: Role in aging and neuroinflammation in the substantia nigra. Brain Behav. Iimmun. 2019. S0889-1591(19)31128-6.
Nataf S. An alteration of the dopamine synthetic pathway is possibly involved in the pathophysiology of COVID-19. J. Med. Virol. 2020. doi: 10.1002/jmv.25826.